CONSTRUCTION MATERIALS TESTING
Construction Materials Testing is NOVA Engineering and Environmental's Largest Service Line.
Construction materials testing is one of the most critical services NOVA provides, as this testing confirms that all construction projects that NOVA is involved with are built with quality materials that will stand the test of time.
We provide full-service construction materials testing and consulting services utilizing our fully-accredited laboratories. Our services fall into three basic categories: Sampling, testing, and inspection.
Through our construction materials testing services, NOVA provides design teams and owners with critical information to evaluate the many or different aspects of their construction projects both during construction and throughout the useful life of the structure.
Other inspection services we offer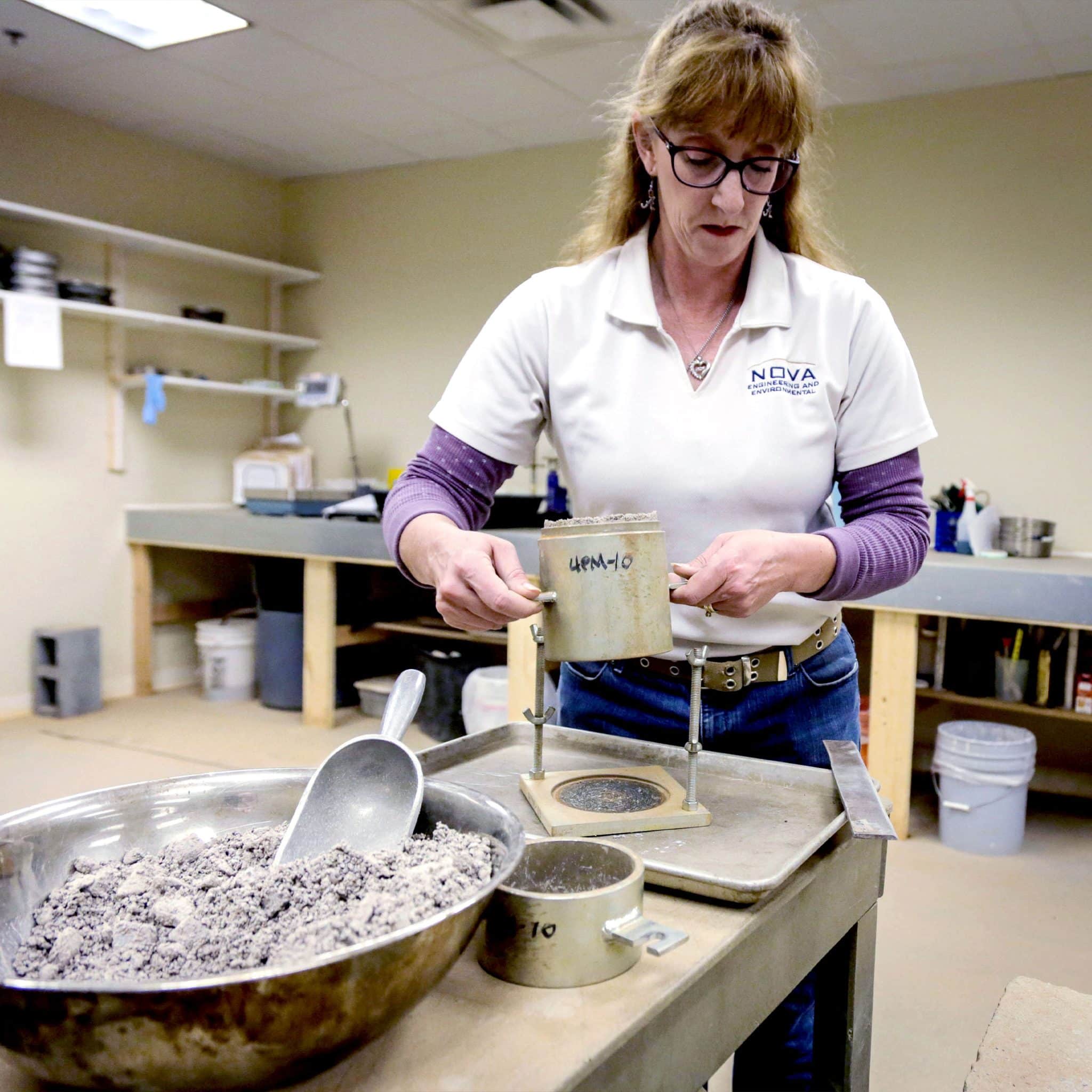 ASSESSMENT AND REMEDIAL CONSULTING
NOVA's unbiased third-party services help identify problem areas. Our staff provides valuable recommendations for repair maintenance and budget estimates to help our clients plan and care for their facility's new construction.
WANT TO LEARN MORE ABOUT NOVA CONSTRUCTION MATERIALS TESTING SERVICES?
Fill out the form below to get started.
"*" indicates required fields