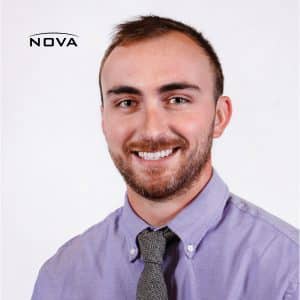 February 7, 2023
Please join us in extending a warm welcome to Jordan Titus, PE. Jordan will utilize his impressive background and skillset while serving as Senior Engineer based out of NOVA's Greenville, South Carolina office.
Jordan is originally from New Jersey and obtained his engineering degree from the University of Minnesota and physics degree from the University of Wisconsin – La Crosse. He has roughly 10 years of experience with Construction Materials Testing and Geotechnical Services in South Carolina. He obtained his South Carolina Professional Engineering license in 2017.
Jordan and his wife, Celess, have a two-year old daughter Alina, and are expecting a boy in late April. He enjoys playing beach volleyball, hiking, and playing the guitar.
If you'd like to contact Jordan, he can be reached at 908.217.1916 or jtitus@usanova.com.