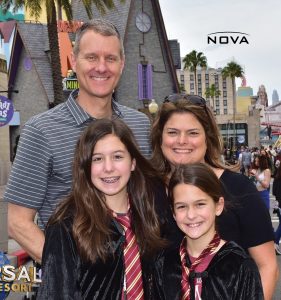 February 23, 2022
NOVA Engineering and Environmental, a multidisciplinary firm with 515+ employees and ranked among the top 500 design firms in the US by Engineering News Record, is excited to announce the promotion of Steve Willenborg, PE to serve as Vice President of Operations.  Congrats, Steve!
NOVA's tremendous growth over the past several years has led the firm to expand its corporate team to include a dedicated operations leader, focused on technical efficiency, quality, and consistency throughout each of its 18 offices and for all of NOVA's service lines.  In the coming months, Steve will continue to work closely with NOVA's President, Bob Hughes, and our other corporate leadership team for a smooth transition into this newly created role.
Since 2013, Steve has served as Vice President over NOVA's Georgia operations and has been instrumental in that region's success and growth.  Supported by a solid technical team and business development staff, the Georgia region expanded its traditional geotechnical, environmental, and materials testing service lines, and also added building enclosure and municipal code support service lines during this period.  This region represents about half the firm's employees and revenue, having grown more than four-fold over this time.
Steve brings 30+ years of engineering consulting experience, including the past 10 with NOVA.  He attended Georgia Tech, graduating with a Bachelor of Science degree in Civil Engineering.
Join us in congratulating Steve at 678-776-1499 or swillenborg@usanova.com.