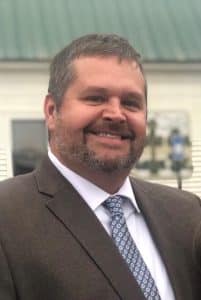 April 12, 2022
Winners embrace hard work. They love the discipline of it and the trade-off they're making to win. Michael Reed is one of NOVA's many winners. We're so proud to announce his promotion, as he is now assuming the role of Branch Manager in Tallahassee!
Michael has over 14 years of experience in project management as well as inspection/testing services in a wide range of industries. He has vast experience in reinforced concrete, structural masonry, post-tension cable, and spray-applied fireproofing inspections and testing. In addition, Michael has performed and overseen many types of Soils and Concrete related testing and inspection activities on structures ranging from strip footings to deep foundations, including reinforced concrete structures, post-tension structures, roadways, parking lots, parking garages and bridges. To top it off, Mike has extensive experience performing geotechnical evaluations and preparing technical reports for projects for new/existing roadways, commercial/retail construction, residential developments, infrastructure improvements, industrial parks, schools and universities.
During his downtime, Michael enjoys fishing and spending time with his kiddos.
Congrats, Michael!  Feel free to contact him at 850.421.6682 or mreed@usanova.com.