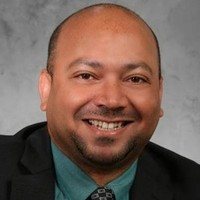 May 14, 2018
NOVA's Charlotte, North Carolina office expands and welcomes Melvin Canela to the team as a Facilities/Building Envelope Project Professional. Melvin is an experienced building envelope consultant with a comprehensive understanding of new construction and existing structures. With over 14 years in the industry, Canela's experience ranges from historical building assessments to construction monitoring of new construction projects.
He holds a Bachelor of Science degree in Architectural and Building Engineering Technology and is certified in Kemper Roofing, Siplast and Soprema.
In his spare time Melvin spends some of his free time doing volunteer work for various organizations such as Habitat for Humanity and he enjoys playing recreational sports such as softball and soccer. You may also find him at any of the local fishing holes.
Welcome to the NOVA family, Melvin!  He may be contacted at 704.526.1927 or mcanela@usanova.com.