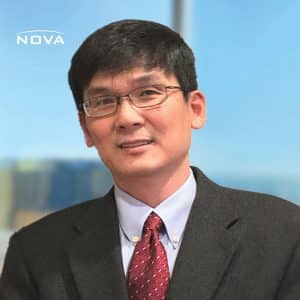 October 27, 2022
NOVA is excited to announce that Eric Tay, PE  will serve as the Transportation Sector Leader for Georgia.  Eric has been serving as a Principal Engineer and Transportation Program Manager in NOVA's  Kennesaw Geotechnical Group for nearly the past 6 years since joining NOVA.
Eric's career began over 30 years ago, after earning his Bachelor's in Civil Engineering from the University of Texas at Austin. Since this time, he has served in various capacities including Principal-in-Charge of the Transportation Sector and Vice President-Geotechnical Services for two national consulting firms. His experience encompasses geotechnical engineering, construction materials testing, special inspections, and environmental consulting services. Collectively, he has managed, supervised, or conducted more than 3,000 geotechnical explorations, environmental assessments, and construction materials testing and inspection projects in the Southeastern United States – many of which included multi-million dollar DOT projects.
At NOVA, Eric has provided technical leadership and client interaction for most of our large geotechnical projects during his tenure here and now will shift focus to client management and business development, new contract pursuit, teaming, and networking within the Georgia DOT and other transportation engineering firms. Eric's passion for working with clients and his extensive technical knowledge of our services will make him well-suited for this new role and provide great value for NOVA.  Congratulations Eric and thank you for taking on this important role!
Eric can be congratulated at 404.803.6199 or etay@usanova.com.