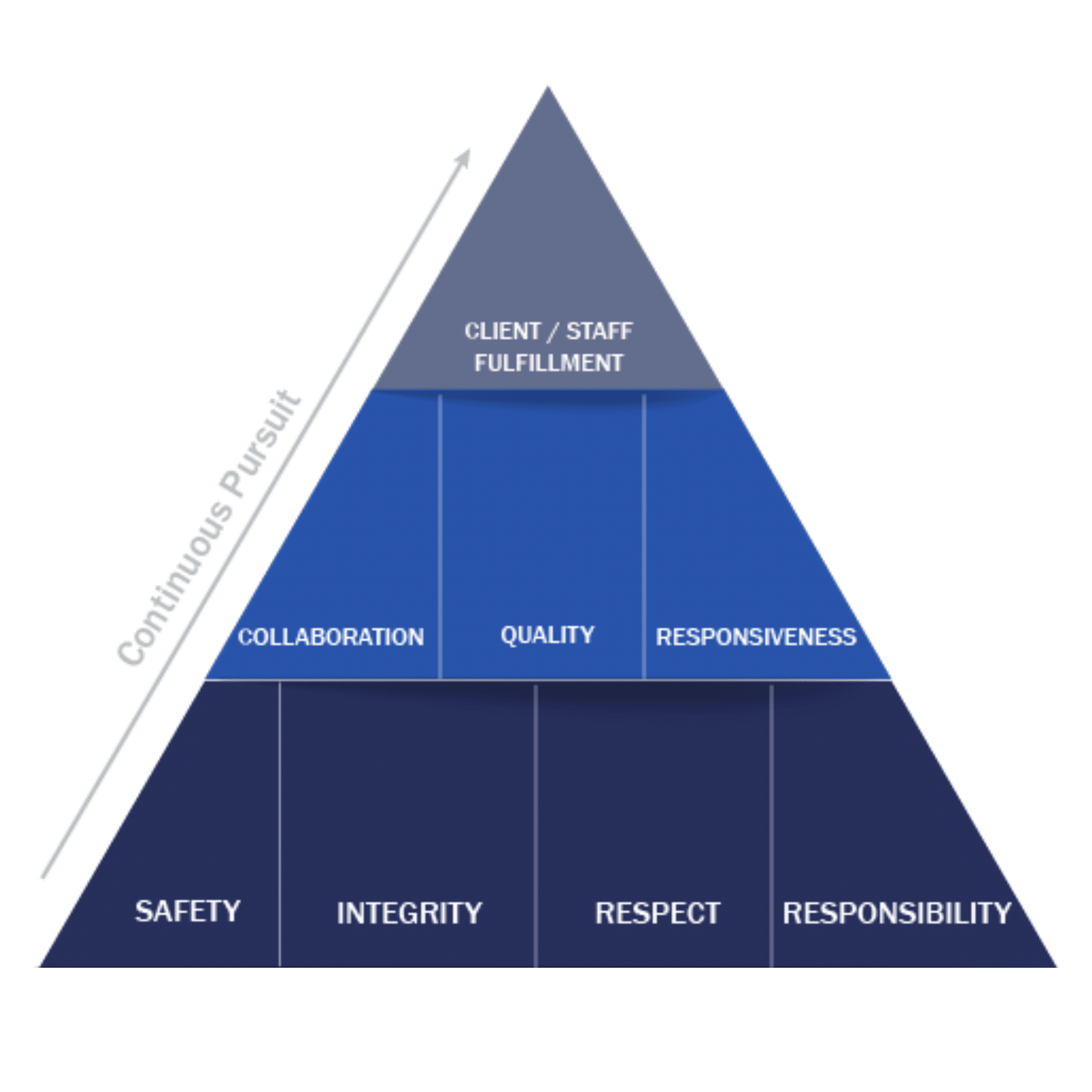 Client / Staff Fulfullment
Foster a culture of continual employee growth and client satisfaction.
Collaboration
Embrace teamwork and communication.
Quality
Create solutions for better outcomes.
Responsiveness
React quickly and positively.
Safety
Create an environment where each individual possesses a passion and visible commitment to working safely.
Integrity
Commit to act with strong ethics, transparency, and honesty in all our activities.
Respect
Promote professionalism and courtesy to achieve common goals for a positive environment and strong relationships.
Responsibility
Exemplify accountability and commitment to appropriate decisions and outcomes.